The town of Fagernes, northwest of Oslo, celebrates each year the festival of the fish. It will come to consume 40 tons of salted fish. The festival is one of the most typical and authentic holiday in Norway. Concerts, local food and fun will meet from 1 to 3 November.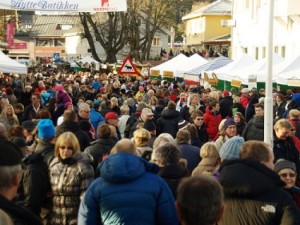 The town of Fagernes, in Valdres, about 190 kilometers northwest of Oslo, celebrated every year a festival that honors one of the specialties of the Norwegian cuisine, the rakfisk. It is salted in brine. Generally trout or char are used which are salted and allowed to cure for two to three months to the cold of the ambient temperature.
This dish is very common throughout Norway but in Fagernes is proud to be the indigenous people of this meal.
The festival attracts over 30,000 people each year, which enjoy concerts, traditional food, dance and handicraft products. In the Center is installed a large tent where you will find a track of dance, concerts, food and drink.
Entry is free during the day and this year's program includes bands such as Dumdum Boys, one of the legendary bands of Norwegian rock.
Just outside, the streets are full of markets with products of the local cuisine as well as typical crafts of the area. According to the organization of the festival, "this is a family event, and that 70% of visitors attend with family and friends and 69% have attended this festival more than 5 times".
How to get there?
You can fly to Oslo and from there take a train to Fagernes. The journey takes about 4.5 hours and passes through some breathtaking scenery.
Undoubtedly this festival is a good excuse to venture into Norwegian culture as it is a typically local event and very authentic.