Who has never dreamed of visiting France, England, Germany, Greece, Ireland, Scotland or Italy? Culture, landscapes, architecture and gastronomy of many European countries are trying every year many Quebec travelers. Here are some tips that will help you plan a trip around Europe.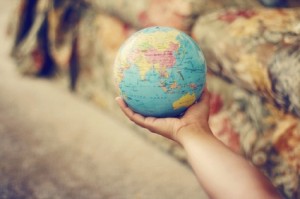 If you plan to leave soon for a trip around Europe, know that you will undoubtedly make a cross on certain destinations. Although several European countries will rub and it is easy to switch from one to another during a single journey, the whole of Europe is so vast that you would be impossible to visit anything you would like to see at once.
Since it would be difficult to visit all Europe in one trip, start your planning by defining your destinations. Which European countries are you interested in? What attractions do you dream of visiting for years? Will it be possible to visit attractions located in neighboring countries during stay? Seek as much information as possible on the Internet or in travel guides about destinations that interest you.
When the date and destination of your trip is defined, it is time to make reservations. In addition to your ticket, you can book in advance your hotel room or a youth hostel. It is easy to make your reservations online. In addition, some sites allow you to easily compare prices, and even have the opinion of other users on hotels that interest you.
In addition to book your hotel room, you must specify your route in advance. If you wish to visit neighboring countries, Italy, France and Spain, for example, you should take care to learn about transportation linking these countries. Several European countries are connected by railways. It is possible to buy train tickets online in advance.
If you do not feel comfortable with the preparations for your trip, a simpler solution is to seek the help of a travel agent, or you embark on an organized tour group. These types of trips will enable you to visit several tourist attractions, while being supported by experienced guides. Through the tours, you are sure not to miss the main attractions of the country that you are visiting.
Finally, whether you are traveling on your own or in a group, you will of course be careful to get a valid passport, and change your money. Some European countries use the euro as the main currency, but this is not the case for all countries. Ask before you leave so as not to be caught unprepared.
Finally, as you prepare your luggage before you leave, do not forget to bring your camera so you can capture the best moments of your trip!