For years, the Maldives are studying solutions to ensure the existence of the archipelago in the near future. As we know, most of the islands of the vast Indian archipelago are located at most only five meters of height from the surface of the sea.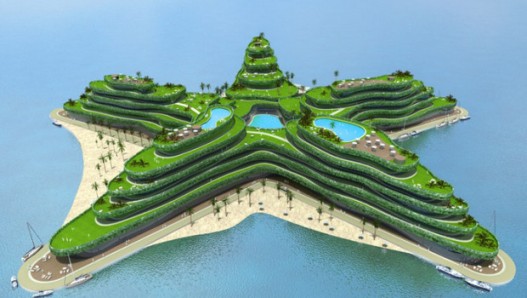 And if this fact makes it a paradise for lovers of the sea and diving, on the other hand, exposes the disappearance in the case of the increasingly likely sea level rise due to global warming. Even a small change in sea level can have enormous effects on the lives of the Asian country.
Many proposed solutions, including a mass exodus of the Maldivian people, like the one that comes from a Dutch company specializing in the construction of dams and artificial islands, The Dutch Docklands, the same whom we owe the project the beautiful Manta Resort on the island of Pemba, in Tanzania.
The Dutch company has just delivered to the government of the Maldives the project for the construction of artificial islands, for which five artificial lagoons will arise a short distance from some atolls today still existing, for a total of 74 acres of land where new residences will be built, housing and services for the higher end of the international tourism.
The mega complex includes the first floating golf courses in the world, with its 18-hole golf course, clubhouse and palaces that overlook the green meadows of the Islands. On another island, there will be areas with individual houses, and a 5-star hotel with star with a large convention center, an oceanographic institute and a shopping center.