Kota Kinabalu, the capital of the Malaysian region of Sabah, is a seaside town that links its name but also to a great mountain.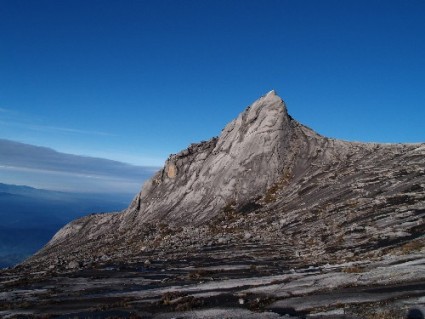 On the coast you can enjoy the colors of the sunset from the seafront facing the island Pulau Gaya, one marked by a monument that represents a large swordfish. Not far from there, on Jalan Tun Fuad Stephen, you can come in the night market where you can choose the fresh fish and cook it at the moment: many small restaurants feed braziers that cook any kind of fish, with clouds of smoke and aromas that invade the area.
The benches on which the products are exposed, ready for hungry tourists, are a riot of huge lobsters, prawns, crabs and many crustaceans make this short walk culinary experience a very interesting in the local gastronomic culture
A walk much longer and demanding will still be required to reach the summit (4,095 meters high) of Mount Kinabalu. The mountain, which has about 15 million years old, is part of the Park created in 1964 and since 2000 part of the world heritage protected by UNESCO.
There are many animals that live in the jungle and among the many shapes of plants that grow on the slopes of Kinabalu. Climbing to the top is arduous and quite long: some of the routes include a stop for the night in shelters which are about 3 thousand meters in height and then restart to 3 in the morning and proceed uphill for hours, before the heat makes it unbearable the effort.
Even the descent should be well planned, because to get to the valley some paths require up to 12 hours of walking. The Mount Kinabalu also boasts the via ferrata highest in the world, reserved for those who have the physical ability and the psychological balance of travel a passage on rock walls using handholds planted in granite.
If you prefer something less adventurous – or you want to recover after 12 hours of descent be made ​​- you can visit the Poring Hot Springs, about 20 kilometers from Ranau, along the river Mamut: 5 different zones, with hot water 49 to 60 degrees, will get you back on track, handing you back the energy to continue your journey to the discovery of Malaysia.