With the pandemic bringing the tourism sector to a standstill over a year, you might be looking for a possible outing to refreshen your mind. After all, a French luxury holiday has a different kind of appeal altogether. You would be on the hunt for the coziest resorts or places of tourism.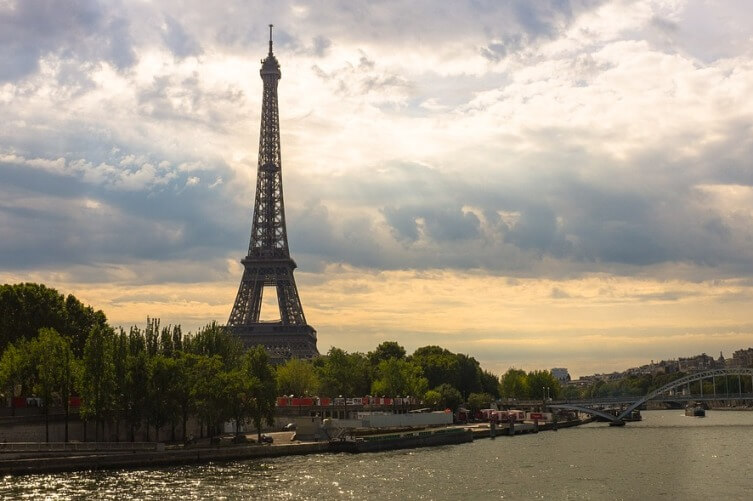 Brittny and Normandy in France are popular destinations which you would find hard to overlook. Here, you will come across a decent collection of the top-most luxury villas in Normandy and Brittany where you might stay during your trip.
1. Bretagne Bord de Plage
This beachfront villa rental in Brittany offers an outstanding view of the ocean, while tourists can enjoy a peaceful and authentic holiday vacation with their families. Moreover, Bretagne Bord de Plage has the charm of an old family home where its large garden lies in the prime seaside location.
Features:
A comprehensive view of the seashore.
The large garden and the beach are directly accessible.
Sober and relaxed style.
Shops and restaurants are available.
Rate:
The rental charge ranges between €4090 to €4700.
2. Brittany on the Beach
Brittany on the Beach is another alluring villa located in the seaside area of Brittany that you can rent for your holidays. Moreover, the villa boasts modern designs and luxury fittings to entice travelers in an exceptional location.
Features:
Private and direct access to the beach.
Countryside location and magnificent sea view.
Beautiful and nicely decorated villa.
Shops and restaurants are available nearby.
Rate:
The villa is perfect for 10 people or 1-2 families, and the price ranges between €2810 to €5250.
3. Esprit Deauville
Esprit Deauville is a charming townhouse on the northern coast of France. Located in Deauville's long sandy beach, this resort is suitable for couples or families with aged children who want to relish their independence with proper relaxation.
Features:
Outstanding location.
The sea beach is a few minutes away.
Elegant interior decoration with arched window frames and wooden balconies.
Ideal for families with teenage children.
Traditional bungalow pattern.
Rate:
This townhouse is perfect for 14 people with 6 rooms available here, and its price ranges between €3550 to €5070.
4. Greens and Golf
Like other luxury villas in Normandy, Greens and Golf is a charming residence with a heated pool integrated into it. Located in the Deauville hinterland, the Green and Golf villa provides a spectacular view of the peaceful Pays d'Auge countryside.
Features:
An ideal living place for 11 persons.
The majestic fireplace is available.
Integration of heated pool.
Panoramic view.
Traditional looks like the Normandy timbered houses.
Rate:
The price range lies between €5630 to €6880 for each room.
5. Nonna
Nonna is a comfortable and spacey residential complex that allows you to observe the rhythm of the ocean during your stay. Imagine having your breakfast and dinner on the beachside terrace or around the fireplace during winter!
Features:
Well-equipped kitchen.
Big fireplace with windows overlooking the beauty of the ocean.
Comfortable living.
Bathroom with magnificent sea view.
Rate:
Four rooms are available where up to 9 persons can accommodate themselves comfortably with charges between €2040 and €5100.
6. Villa Charming Normandy
This villa is ideal for people who want to experience the fresh air of the beach along with the traditional touch of Normandy. Actually, it is a renovated Belle Epoque-style villa, renowned for its tranquility, design, and peaceful atmosphere. Besides, a well-maintained garden in the backyard has infused an exceptional touch of charisma to it.
Features:
Elegant style.
Beach is pretty close to the villa.
Convenient location.
Backyard garden.
Garden furniture, sun loungers, and deck chairs are available.
Rate:
The price range of this villa lies between €5810 and €7780.
7. Ambiances Mer
Ambiances Mer is a beachfront villa rental that is located on a small foreland next to Morlaix Bay. This residential villa in Brittany is perfect for six people to accommodate. The Brittany villa is made of efficient materials and has large windows to witness the unique view of sea tides, rocky islands, and sandy lagoons.
Features:
Breathtaking view of the seaside nature from the bedrooms.
Modern style and latest decorations.
Just 20 meters away from the beach.
Charming environment.
Rate:
Three bedrooms are available for 6 persons with a price range of €2280 to €3750.
8. Krugen
Krugen is a seafront residential property that comes with an appealing atmosphere of the seaside. You can observe breathtaking images of the ocean from every corner of this villa, no matter whether you are in front of the picture windows of your living rooms, guestrooms, or even in the terrace.
Features:
Direct view of the Audierne Bay.
Well-equipped kitchen.
The sea beach is easily accessible.
The villa is appropriate for ambulant disabled people.
Rate:
You have to pay €2140 to €5850 rental fees to avail of the Krugen Villa.
Conclusion
Hopefully, this awesome collection will help you to choose the right beachfront villa rental according to your requirements. No doubt, Brittany and Normandy are incredible places where nature reveals its immense beauty to the visitors. Evidently, renting a luxury villa here would be the ideal move to quench your thirst for beauty with the purity of nature.