The most famous portrait of Johann Sebastian Bach is back home. The painting is now in Leipzig where it was made and where the great classical composer lived much of his life. The portrait was donated by the Scheide family who owned it.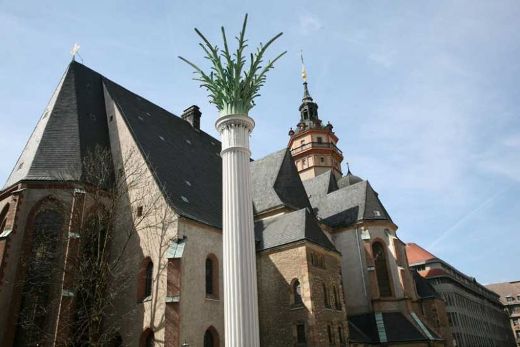 Leipzig has just celebrated its thousand years of history, and repeating back after the devastation of World War II and the conformity of the Soviet era, with the goal of once again become one of the capital of Music in Europe. It is not a case that has been defined by the New York Times the "new Berlin", a young, creative and dynamic that will leave everyone stunned with its trendy bars, art galleries and trendy spaces.
Created by Elias Haussmann in 1748, two years before the death of Bach, the picture is in the St. Nicholas church, where the German genius has composed some of his greatest works. The painting belonged to a German Jew fled to England that he had entrusted to Gardiner to preserve it from Luftwaffe raids. Today the portrait of Bach is back in Leipzig just along with Gardiner.
The St. Nicholas church, the patron of merchants, dates back to the 12th century, and was built in the city center, where it met the medieval king's highway, the route from Santiago de Compostela arrived in Moscow, and via Imperii, from Rome arrived in Stettin on the Baltic Sea. Originally built with a mix of Romanesque and Gothic elements, internally in the 18th century it was rebuilt according to the Neoclassicism themes.