Japan is a wonderful country. The best thing is to discover, very close to the big cities, small towns whose beauty has remained untouched. And the case of Ine, called "The Venice of Japan", a few kilometers from Kyoto. A fascinating and unexplored destination, a place that the true lovers of the rising sun cannot miss on their map.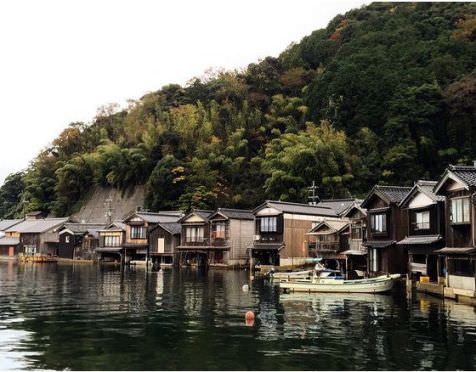 Ine is a quiet fishing town located in Kyoto Prefecture in the Kansai region; it consists of a group of 230 Funaya, houses on stilts. It is precisely these features wooden houses, built on the shores of the sea, to make this a truly magical place. The houses were built in this way to maximize space and also the thin strip of land that lies between the sea and mountains. This architecture is typical and is not dangerous, because the bay is quiet.
These houses are inhabited mainly by fishermen that are handed down from generation to generation; their uniqueness lies in the "garage" which opens directly on the water, from which the boats come and where they are stored the equipment.
A rural landscape, where time stands still, that is the beauty of Ine. You can make boat trips to watch the village, wonderful perspective. A magical afternoon, then return in modernity: Ine is located a few minutes from central downtown of Kyoto or Osaka and can be reached by car or bus (departure from Amanohashidate Station). You can also stay in these lodges and taste typical Japanese dishes such as sushi and sashimi.