If you're traveling and want to handle yourself on your own, renting a car can be a good idea. But first, consider these tips to avoid inconvenience.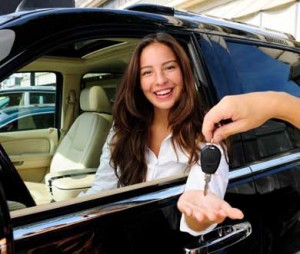 Tips for renting a car
If you travel to a foreign country, be sure to read these tips when renting a car for your internal transport. Even if you are traveling within your own country, you may find some interesting information that will serve to avoid any inconvenience and doubt.
First of all, if you're planning to need to rent a car, mind about days or season. This allows you to make relevant reservations, not to spend time out in this investigation. You can also communicate with various companies providing rental services, and thus choose the most suitable price, and maybe even have some extra bonus make your reservation (or perhaps an advance payment) in advance.
Remember to pack all IDs and permits. Bring your driver's license enabled, and have verified that maturity deals. If you're insurance has any provision with respect to transit or other similar accidents, take a copy with you.
When renting a car, check that your papers are in order. Check your insurance, making sure if you need one apart. Check also the enabling role of the car, and asked to get a copy of the report of the technical review to ensure a good operation. Don't hire too old cars, even cheap, to avoid problems or difficulties during use.
If you are going to move in a country with snow, mud or special climatic and geographic conditions, requests them to give you (free or paid) the elements you need, such as snow chains. Some countries have mandatory requirements in case of snow (as vests refracting and others).
Verify that the rental vehicle has all the elements of safety and protection, such as safety belts in condition, airbags, refractive triangles and others, including the elements to change flat tires, jumper cables or battery charge. Also requests a written or printed copy of the mechanical aid service.
Before leaving the rental agency, check all the utilities of the car. This includes testing the lights (position, high, low, turning, brake lights, and headlights), the horn, and the operation of the windows, air conditioning and heating and all that is to mind. Do not worry if the staff is impatient with you: take your time; it's your right to do so.