USA on the road, the myth of the wide open spaces of North America, to discover and enjoy traveling. And over there this thing take it seriously (there is a section of the Ministry of Transport who treats Scenic Route), and if the appeal of US Route 66 catalyzes the imagination of the great journeys, in the USA you can go beyond, as for example with the Great River Road, 4766 km from the border of Canada to the Gulf of Mexico, the California State Route 1, from Monterrey to Los Angeles, or the US Route 2, another coast to coast, from Maine to Seattle.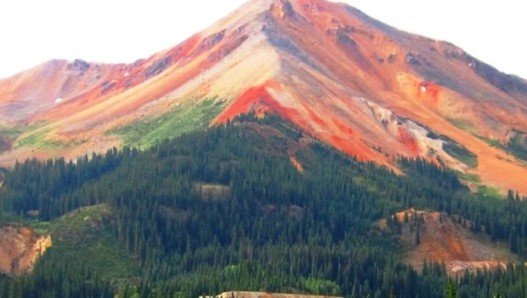 Less demanding, but equally beautiful, the Scenic San Juan Skyway Drive is a circular route of 370 km that winds in southwestern Colorado, the state of Denver, which offers all the scenarios most typical of the great American west; from the peaks of the Rocky Mountains, the spaces of the Colorado Plateau and the American Great Plains.
The Route runs between the mountains of the massif of Saint Juane, with many peaks over 4,000, among them the Red Mountain, 3,930 of ferrous rocks, ancient mining centers and modern tourist resorts such as Telluride, which is developed thanks to skiing, or Durango and Silverton, where they make based fans of mountain hiking.
The 15-kilometer road between Ouray and Silverton, also known as "The Million Dollar Highway", are the most spectacular route. Challenging corners and tested engines, including peaks, waterfalls and mountain walk. Along the way to see Ouray, the Switzerland of the States, Telluride, for food lovers, and Silverton.