Chicago is a city with a lot to offer. But if you don't do your research and plan ahead, then you can find yourself out in the cold. That would mean that you wouldn't get the most out of your visit, which would be a great shame.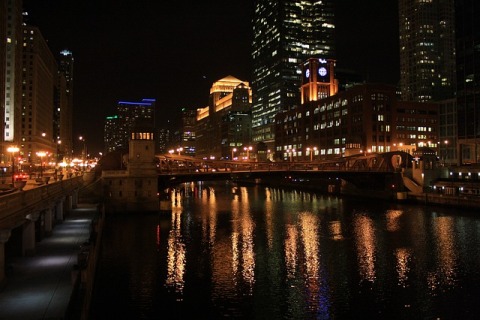 To avoid that, have a read through on the best hidden secrets that Chicago has to offer.
The Music Box
This is a great one for the culture lovers out there. If you're coming to Chicago for a cultural injection then you should look no further than this trendy little cinema. With only two screens, it remains a fantastic hidden secret, and one which has retained its classic facade. Inside you will find a cinema that shows the latest documentaries and art house films that you might not find anywhere else. They also show a load of classic films late at night, so you can see the cinematic essentials as they were meant to be seen – on the big screen!
Bars
Chicago has a great drinking scene. From character-driven dive bars, right through to high-end cocktail joints. There is even a wide selection of gay bars in Chicago. Chicago really does have the full spectrum that any serious drinker could ever ask for. In many ways we are reticent to begin handing out the names of the best ones. The best bars are usually the ones that you stumble across when you already have a few drinks in your belly and some friends by your side.
Chicago is walkable and has some great public transport. If you're done in one place you should ask the regulars or the staff where their favorite place is, and follow the local knowledge. That way you'll get an authentic experience of exploring the city.
Navy Pier
This is one of the worst-kept secrets in Chicago, but it wouldn't be right not to mention it. The Navy Pier houses all of the classic tourist attractions, including cinemas and fairground rides, as well as a number of bars and restaurants. This is one for the families with kids, and it can be a great way to knacker the little ones out with a game of miniature golf.
The Chicago Cultural Center
This has been a stalwart of Chicago's cultural landscape for many years now, but it has been somewhat eclipsed by more recent developments. It is a great bet if you're in the mood for something more cultural, but you don't know exactly what you fancy. The architecture is an attraction in itself, and it houses any number of free or cheap exhibits on a huge range of subjects.
The Randolph Street Market
When you visit a new place, it can be nice to indulge in a bit of shopping. However, as chain stores have grown and grown it has become hard to find anything unique about shopping centres. The Randolph Street Market is a great antidote to this, offering a number of local stalls and vendors. The market only takes place in the summer though, so you'll have to plan in advance if you want to make it along to one of these.
Image source: Pixabay