There are two ways to get to Gimmelwald, a small town lost in the Bernese Alps; by cable car or on foot. So better double check your luggage before you gets to the 1,363 meters of Gimmelwald and realizes that you forgot your wallet in the car.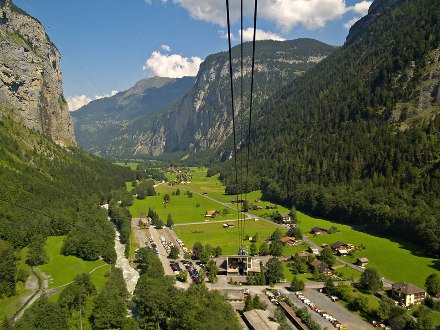 98 inhabitants, almost all of which make surname Allmen, Feuz, or Brunner, for the country, once among the poorest of Switzerland. And maybe that's why everyone here are all very happy to see a few tourists wandering the streets of the town, built on the spur where you can enjoy a splendid view of the Alps and the valley below.
Gimmelwald is perfect for lovers of hiking, which can also be organized with the help of guides. So many paths, but what you can not miss to go is the one that leads from Gimmelwald to Schilthorn, path also one of the many James Bond films of the saga.