Start by admiring this building in the early sixteenth century. Revised by a Florentine family, this is one of the most beautiful buildings in Lyon. Bought in the early twentieth century by the city, it is now the setting for two museums, one in the history of the city of Lyon and Puppets of the World.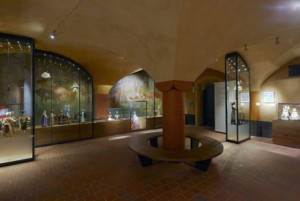 In the first, you will find a chronological history of the city, from antiquity to the present. In nearly thirty rooms, different objects are presented, showing drawings or engravings of the past Lyon.
If you are looking for something a little more playful, museums Gadagne offers a walk in the land of puppets from around the world. Since 1950, the city of Guignol and presents to the public a superb collection that once belonged to the Museum of history. Nearly 2,000 pieces allow students to learn more about this art often underestimated. Interactive, the museum offers many multimedia tools and superb staging, to educate and entertain the little ones as the greatest.
If you do not know yet what to do during your stay in Lyon, look no further, Gadagne museums are perfect to fill your days. In a magic of the Renaissance, will leave you delighted with this magic moment came through the puppets and the fascinating history of the city of Lyon.
Do not hesitate for a moment and prepare for your visit!