Year after year, skiers make the same mistake. On their search for a true adventure, they book a holiday at a run-of-the-mill resort. Instead of impressive speed, they get slowed down by other skiers – strangers – who crowd the hills. Instead of unlimited vertical, they tally a disappointing number of metres. The average resort holiday won't scratch that itch. Only a heli skiing vacation in BC will satisfy thrill-seeking skiers.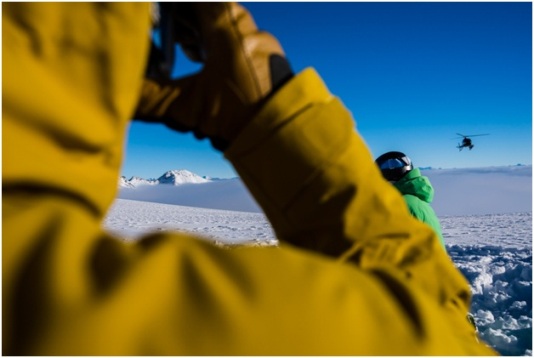 Once in a Lifetime Experience
Forget about locking yourself into a chairlift to reach the peak of a manmade hill. Heli skiing is all about doing things differently, and small operators like Great Canadian Heli Skiing is fully committed to making it a truly extraordinary experience. Their expert pilots take you on an unforgettable helicopter ride through the Canadian Rockies to access some of the most remote skiing destinations in the world. High above the nearest town of Revelstoke, you'll be surrounded by endless powder snow. And the best thing about it all? You don't have to share it with anyone but your closest friends.
A Personalized Holiday
It's reported that only 95,000 individuals heli skied in North America during the 2009-2010 season. Compared to the millions of travellers who go to resorts every year, you can start to understand why this trip is so special. At a resort, you're just another visitor amongst thousands of other skiers.




On a heli skiing holiday, you're a welcomed guest who's part of an exclusive trip to BC. The small group heli skiing packages offered by Great Canadian make it so only you and 3 other guests will tackle the uncut snow trails of the Rockies. You won't have to dodge amateur skiers as you accumulate vertical. When it's just you and your pals, you have the freedom to go as fast and as long as you want. Of course, you can always stop to enjoy the scenery, remembering to take the most epic selfie with Rockies as your backdrop too.
Excitement Knows No Bounds
From start to finish, this kind of holiday is full of thrills. The helicopter ride itself will be sure to excite you and your buddies, but it will pale in comparison to the exhilaration of letting loose in the rugged terrain of the Canadian Rockies. But the most electrifying part of the trip is the promise of true unlimited vertical. When operators are run by genuine skiing enthusiasts themselves, like the people at Great Canadian, they don't want to charge you for any additional metres you get on their guarantees. It's easy to clock as many as 43,000 vertical metres, and once you go past that, there are no penalties – only congratulations.
If you're bored with skiing, don't give it up. It's not the sport's fault that you're going to the wrong places to get your thrills. Try skiing the way it's supposed to be experienced by booking an exclusive heli skiing trip in BC and rediscover why you started exploring the sport in the first place.