Baku is the capital of Azerbaijan, one of the states born after the dissolution of the Soviet Union; it is the largest city in the country, the largest port on the Caspian Sea, one of the oldest cities in the Caucasus (the old town is protected by Unesco as a World Heritage Site), the oil economy, is rapidly transforming into a modern international metropolis. For simplicity of Baku there are three main areas, downtown, the old walled city and the Soviet city.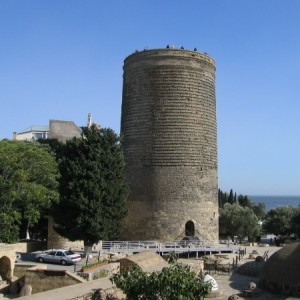 There are several tourist attractions, such as Walled City, Maiden Tower, Shirvanshah Palace (all three is under UNESCO protection), Temple Ateshgah, Qala Archeological and Ethnographical Museum, Yanar Dagh, Dendro Park, Shehidler Khiyabani (the road of the Martyrs), large shopping centers (AF MALL) and more traditional ones, such as carpets, and new towers, the modern skyscrapers, that are changing the profile of the city, such as Flame Towers.
To visit the Azerbaijan, it is necessary to passport and visa, the best way to get around town is by taxi (just do not try to drive you …), and although the Azerbaijanis learn Russian as a second language, English began to be used by a larger number of people.