Getting away from the hustle and bustle of daily life can be amazing not only for your body but for your soul too. Sometimes we get too busy with our work, study or family that we don't give our bodies the rest it needs to perform well. If you find you get irritated or lose your temper quickly, it's time to take a break and recharge. Once you are fresh and relaxed from your holiday, you will be able to focus a lot more and do things with more enthusiasm and vigour.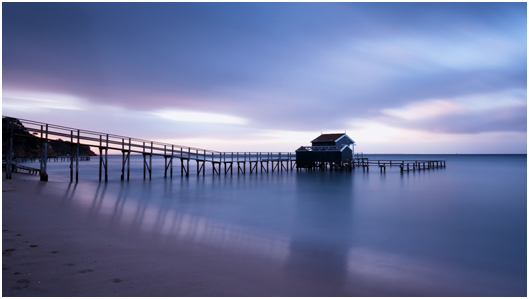 There are lots of luxury weekend getaways central coast offers but it's important to do a little research and check up on the details before choosing a spot to spend your next weekend at.
Water front oasis- St Hubert's island
This stunning home is the ultimate luxury destination. It boasts of gorgeous natural views which are perfect for enjoying with your family and friends. It has an enclosed outer area with a large private pool. The main bedroom has a heated spa and comes with its own fully furnished en-suite.
The living areas are stocked with comfortable lounge chairs, music systems and a large TV screen. If you fancy a home cooked meal, the stunning kitchen with state of the art appliances will be sure to impress you. This spacious house is perfect for a family of up to six adults and two children. There is plenty of sleeping space to ensure everything gets a good night's rest. The property is also pet friendly and has something to keep everyone occupied. It is also only a short distance away from the Ettalong Beach and has many cafes and restaurants on its path.
The Deck – central coast
The deck is a glorious spot next to the river and has the Tuggerah Lake for company. You should visit this place if you are after some much needed peace and quiet. And for water lovers, it is a must. You could take a boat and enjoy a ride taking in the views or kayak up across the river or even fish from the comfort of your suite.
There is space for a medium family to comfortably stay as there are three bedrooms with three queen beds and a single bed. There is also a sofa bed in the spacious lounge room. The deck is only 15 minutes away from Shelley beach and a few minutes away from some famous wildlife parks. There are also shopping centres close by so you can always grab a bite to eat or top up on some essentials.
Sunset central coast
Sunset is a home that is chosen by famous stars and celebrities for their weekend getaway. Now you too can stay in the exact same house. This gorgeous house has 1 king bed, 4 queen beds and 3 bathrooms which is perfect for a large family or a group of friends travelling together. It has two spacious living areas, a caeser stone kitchen and comes with all appliances and furniture included.
Other inclusions include a large Plasma TV, DVD player, BBQ, Foxtel and all fans and central heating throughout the house. You have the option to even Jet Ski or ride on your own private boat enjoying the tranquil surroundings. You could choose to cook your own meals in the state of the art kitchen or hire an exclusive catering service who will provide you will delicious meals in case you were to host a party or two. Sunset is only a short distance from all the popular shopping malls, clubs and restaurants. There are also stunning national parks and beaches nearby.