Caesars Palace is one of the most famous hotels in the world, this 5-star hotel have made from movies to video games. It was built in 1966 and since then it has been reshaped and reinventing for that luxury is maintained. By entering both the hotel and the rooms gives the impression that everything was new.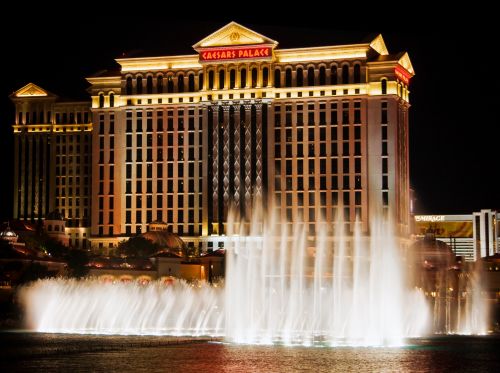 Considered one of the classics of Las Vegas, Caesars Palace has more essence of a city that many of its more modern neighbors. The hotel is located in a luxurious Roman-style environment (perhaps the historical theme best suited for a city like Las Vegas) with columns, majestic staircases, hedges spotless, statues imported marble and fountains lush.
The hotel Caesar's Palace has 3,348 rooms in five towers (Forum, Roman, Centurion, Palace and Augustus) and reached 4,000 rooms when opens Octavius ​​Tower in 2010.
The pools at Caesars Palace are also among the best in Vegas. The hotel has 4 swimming pools and 2 jacuzzis, although during remodeling are not open to all.
Its two main casinos occupy a total of 12,050 square meters, and offer all the typical games, in addition to a 'empire' of slot machines with prizes such as motorcycles and convertible cars, and jackpots of up to $21 million.