For many, the Brittany is part of regions preferred the French to get to the green. Would be for his country fields that span hundreds of acres, for his cows to sympathetic or his famous Broceliande forest air?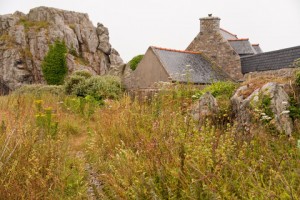 In fact, it seems that what attracts most visitors wishing to go green; it's the warm and traditional welcome of its inhabitants. And "locals" who live in the same rhythm of nature and make you know the area through anecdotes are those that make Brittany so popular.
Go to the market to buy local produce in a village atmosphere is a typical holiday activity in the country. But all this would not be possible without the authentic decor of Brittany, with its small villages with old stone houses and traditional fishing ports. Both heart of Celtic legends and the Christian tradition, Brittany offers its visitors beautiful religious monuments and picturesque small mills, sometimes still in operation.
Another reason to go green, the economic crisis that tightened budgets of vacationers, pushes them to move away from the most fashionable places like the Riviera and to try new destinations at the other end of France.