Taste of Melbourne is the autumn event which rallies the best restaurateurs and chefs, who for four days are dedicated to share with the public their skill to celebrate the culinary arts. It's a great event, which this year will be held November 15 to 18.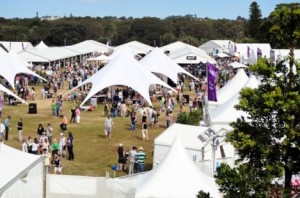 The stands of local artisan producers, restaurants and show-cooking by famous chefs or emerging talent, will be based at Albert Park, but to get a taste of the true culture of local food (which as is often recommended, you should always check before traveling) you point out the facebook page of the event, where they appear reports of bloggers running around Melbourne in a sort of restaurant safari, and posting photos and addresses of the premises which have particularly appreciated, to keep in mind even if you go over there at any other time.
Here, however, the Pinterest page of this gigantic festival of food; and the pop up image is the fastest thing to understand what to expect from dishes, to products, the protagonists of the new edition.