The Patagonia is a dream travel destination for many tourists, there are landscapes that might break your heart, of every type and kind: towering mountains, endless glaciers plains and windswept cold and unforgiving. You can see examples of unique wildlife or ride along with the gauchos. So let's say that Patagonia offers trips for every need and affordability. So, let's discover five ways to travel and visit Patagonia.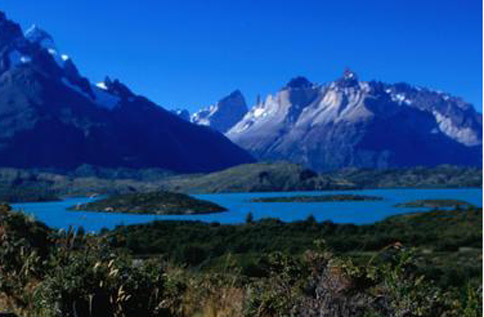 If of course you do not have money problems, you can make a luxury trip to Patagonia. in this case you have to visit the Torres del Paine National Park. Here you will be faced with steep peaks known as the Cordillera del Paine, but do not forget to take a look at plain: guanacos, llamas and emus just waiting to be photographed. And lift up your eyes to the sky to see the condors circling above you. Located in the middle of a forest, located in a private reserve, located the lodge Awasi: here is wasted in luxury with wood stoves, beds and bathrooms to dream. And you can choose the tour that best suits your personal needs, complete with a guide and driver.
If you have budget problems and are robust and strong walkers, then instead of going to the luxury lodge, you will be satisfied of the many, simple huts that offer a protected national parks. Bring your sleeping bag, dress plywood shelter and choose the most suitable for you: the more sophisticated ones are equipped with bunk beds, the others have to make do with tents. For a small fee you can also eat.
There is also the opportunity to visit the Patagonia on all fours, or crossing the plains on horseback along with the gauchos. There are several tour operators that specialize in these trips, for example Rideworldwide and In The Saddle: here offer itineraries for both experts and beginners. And of course guarantee at least one overnight stay in a ranch with full board.
If you want to visit Patagonia staying close to nature, you must go to the Land of Fire, here you will find curious creatures which you may have read in books, but that you never thought you could see it live. Sea lions, Magellanic Penguins, humpback whales are just some of the animals to spot in these remote regions.
If you want to see the waters of Patagonia, so then you need to go in the region known as the Lake District: here you will find the ever-changing glaciers and lakes of green waters. You can spend your time on the boat, even wearing a wetsuit to enjoy water sports. Or you can choose to go fishing. The choice is yours.