There are some travel destinations virtually unknown to the great mass of travelers, almost snubbed, which almost deserve a visit. And today we're going just to see some of these secret trip destinations in the UK, places and locations not emblazoned, considered almost secret places for a few followers, who instead have good potential as to the British tourism. Because England is not made only of Stonehenge and Westminster Abbey, there is much more to go see.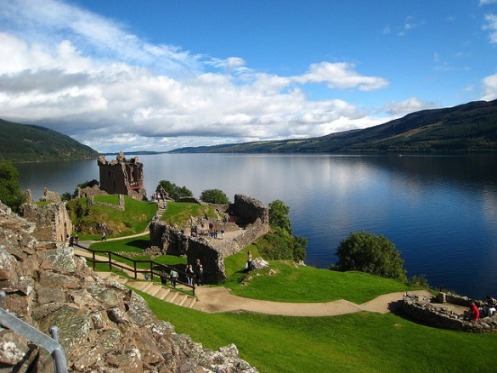 The secret places in Britain to discover
It starts with one six most famous sites of military history, that of the Battle of Hastings of 1066. In its surroundings, in addition to the site of the battle, it is an Abbey of the 11th century and the city Battle, surrounded by typical meadows of East Sussex. It is a place of incredible natural beauty, yet no one considers it as a potential destination trip. Everyone knows the Battle of Hastings, but also among the English are few who make the trip to go and see the place where it all happened.
Another snubbed pleasant place by tourists is the Wilton's Music Hall Tower Hamlets in London, which in the gallery you see the charming and picturesque Park Cemetery. The building was inaugurated in 1859 and is one of the few survivors' concert halls in England. It seems to be the best kept secret in London, but there are few visitors who know it.
And yet, we have The Kinmel Arms in Abergele: from the outside it looks like a simple pub, but inside hides a classy place with a high-spec room with a luxurious bed. And then there would be Loch Ness, but not the west coast, the one visited by tourists in droves (of course, all the signs lead you there!), but the eastern one, unknown to most, but much quieter. And here you will find the Dores Inn, a restored country pub with lots of garden and observation point of Nessie and Lake Loch Ness.
Same thing happens in the Cotswolds, all go in the north and to Bourton-on-the-Water, overlooking the southern part, but even here there are picturesque villages and peaceful landscapes, without hordes of tourists to invade them.