While a lot of tourist destinations have "off seasons"; and close in winter, the Smokies is NOT one of them, said the blog for Alpine Mountain Chalets. There are all kinds of festivals, attractions and fun things to do all year round.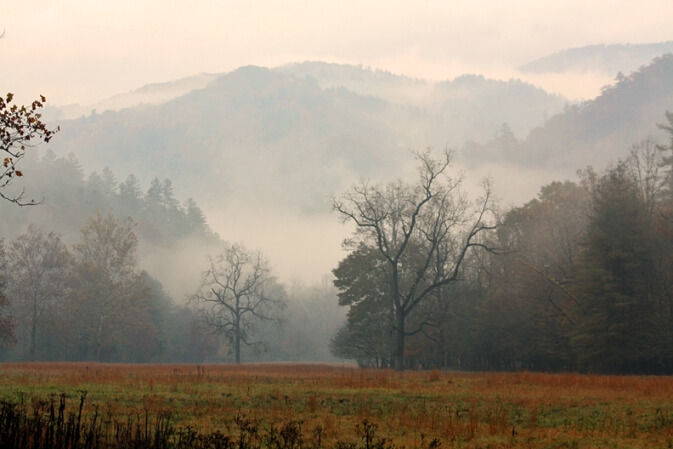 Here are just a few of them:
Cataloochee Valley
Nestled away deep in the Smokies lye the Cataloochee Valley, home to thousands of Elk and was once a common place for the Cherokee to hunt. The area also provided aid to the Cherokees who were hiding during the Trail of Tears period, which represents a unique part of our country's history.
Dollywood
If you're visiting Tennessee and you have some extra time, you should consider visiting Dollywood, which provides a perfect combination of amusement park rides and live entertainment.
The park is an experience you and your children can enjoy together and if you're lucky, you may even catch a glimpse of Dolly Parton herself.
The Apple Barn
If you're an apple enthusiast, you have must visit The Apple Barn Cider Mill. Here, you can watch apples being pressed, as they're turned into delicious, sweet cider.
It also provides you the opportunity to sample the cider or you can take home a piece of delicious apple pie. You should also visit the Apple Barn Winery, which produces a variety of different apple and fruit wines.
Great Smoky Mountains National Park
This is by far one of our country's most beautiful national parks; it features nearly 900 miles of hiking trails, fly fishing, and more than 1,400 species of flowers and wildlife.
The park is also a great place for camping, there are numerous campsites scattered throughout the park.
The Sugarlands
The Sugarland's is one of the most beautiful parts of the Smokies; the area features thousands of sugar maple trees, which is how it got its name.
It continues to be a popular destination for hikers and horse riders.
Cades Cove
Cades Cove is located within the Great Smoky Mountains National Park. It features beautiful rural meadows and incredible mountain views. Cades Cove attracts millions of visitors annually and is a popular destination for wildlife viewing, its home to hundreds of black bears.
The Hollywood Star Cars Museum
If you're in Gatlinburg, you might want to visit the Hollywood Star Cars Museum. This is something adults and children can equally enjoy.
The museum features more than 40 cars which were featured in various Blockbuster Hollywood films including "The Fast and the Furious and Days of Thunder", because a vacation isn't complete without visiting the original Batmobile.
Elkmont
Located in the upper Little River Valley of the Great Smoky Mountains, Elkmont is one of the state's oldest communities.
The rustic community is home to numerous historic sites and structures. An experience every history buff will appreciate.
Ramsey Cascades Trail
The Smoky Mountains features hundreds of magnificent trails, such as Ramsey Cascades Trail. The 10-mile hiking trail features stunning waterfalls, beautiful birch trees, and is something you have to experience firsthand in order to fully appreciate.
Clingmans Dome
Clingmans Dome, standing at nearly 7,000 feet, is the highest point in Tennessee. The Observation tower provides beautiful 360- degree views of the Smokies.
If the sky is clear enough, it provides a panoramic view of six states, including North Carolina, South Carolina, Georgia, Kentucky, Virginia, and Tennessee, which is also a great way to end your vacation.
Maybe the most spectacular thing about the Smokies are the breathtaking backdrops. Whether you want to look at mountains or woods, there's something for everyone at the Alpine Mountain Chalets. As blog says, "All you have to do is choose!"