Rain, cold wind, dark clouds … you just can not more? Escape away from the dullness of the daily depressing, winter that never ends, you in dream? The Mauritius, pearl of the Indian Ocean, is for you!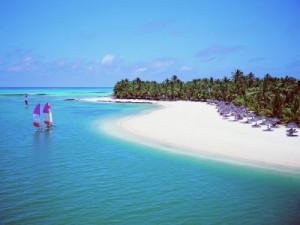 Leave for Mauritius is to be immersed in the heart of a perfect postcard. Coconut trees, sandy beaches, coral reefs … the scenery is assured. You can even dive with the dolphins! If you prefer hiking, this volcanic island will satisfy your passion, particularly with the discovery of Trou aux Cerfs, a beautiful crater. The garden of Pamplemousse where you can enjoy a lush and colorful flora.
This island always pleasant temperature (between 22-30° C by the sea) indulges in the sweetness of life.
Mauritians will welcome you with enthusiasm, you will forget worries and winter chills. You happily sip the famous Mauritian rum (in moderation of course!). Your appetite will be satisfied by the spicy cuisine with many influences: India, China, Africa, Europe… Finally, the sega, song of African inspiration, recall you the origins of this people today very blended.
You bring back memories of course with the effigy of the dodo bird of legend gone too soon, victim of the first settlers arrived. It truly is the emblem of Mauritius.