Want to know what is the favorite ecotourism travel destination in the world? Well, it seems that it is precisely the Malaysia. With it there are many others, it is certainly not the only one, but it seems to be a favorite of travelers. What the reason? It's very easy: half of its surface is covered by a dense tropical rainforest, where there are plant and animal species unique in their kind. So if you want to go to the ecotourism the keyword is only one: Malaysia.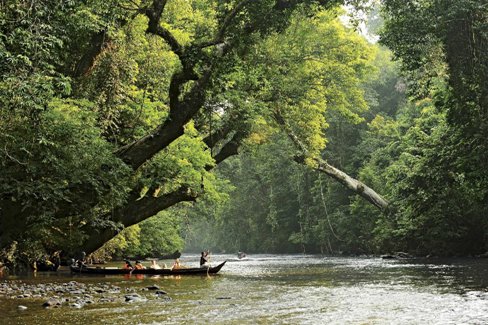 If you go in Malaysia, you won't miss to go and see one of the many natural parks of which this state is rich. The richness of the flora and fauna (also including tigers, elephants and rhinos) leave you breathless. Here you can really get in touch with nature and its wildlife habitat, not with that which we are accustomed to tame: you can go hiking in the jungles, hopefully accompanied by expert local guides, but you might also experience the thrill of climbing, rafting or a more relaxed birding, perhaps dedicated to those who are not very athletic or who does not love adventure travel.
Take for example Taman Negara is the largest national park in Malaysia: great is something like 4344 kilometers square, all covered by a thick forest, but remember to go to visit it during the dry season which lasts from February to September in order to avoid to get very wet. Taman Negara is gorgeous though to get there shall come up the river on traditional local boats, the trip is about sixty miles long, but in this way you will have the opportunity to see the animals of the jungle during the watering. And for sure there will be sightings of swarms and swarms of monkeys.
Then if you still want to travel, go to Borneo: here you will find not only the monkeys with its trunk or proboscis (Nasalis Larvatus), but also local communities from ancient traditions. Instead, the Gunung Gading National Park in Sarawak, is dedicated to those who love botany, because here is the rafflesia, which is the largest flower in the world.
Another nice park is also the Kinabalu Park, which boasts the distinction of being the first Malaysian UNESCO World Heritage Site in 2000. Here you will find lots of carnivorous plants and orchids do not miss the rafflesia and boasts two animal species not really very pleasant: the Kinabalu giant red leech and the Kinabalu giant earthworm.