An alone trip is a challenge because it offers the traveler a great freedom; it also requires to deal with all situations. Also, it is necessary to prepare well before embarking on the adventure.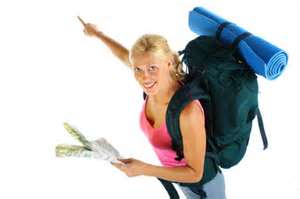 Thorough preparation
Left alone on a trip is always an adventure, which is sometimes the initiatory rite. Indeed, loneliness requires the traveler to face his fears, with the advantage of being completely independent.
A solid preparation can reduce risks and surprises, which can both be present at the end of the world only a few hundred miles from home.
Once the destination has been chosen, viewing guides allows you to narrow down your choices and to assess the feasibility of a route. Internet forums also deliver valuable information and advice: roads, tips, places to visit, potential hazards, etc….
Political stability of a country is always taken into account, especially when traveling alone. Absolutely avoid conflict zones and countries where the upcoming elections may create upheavals. It is essential to have contacts of consulates or embassies prior to departure. Finally, it is recommended to hold in advance the train or plane tickets, and the hotels, at least for the evening of your arrival.
The essential equipment
The ideal is to travel as light as possible, without the hassle of a wardrobe. It is necessary to envisage at least two pairs of shoes, socks and enough underwear – especially if it is not possible to make regular detergents.
It is useful to add maps and guides, reading material and music, and have a mobile phone equipped with an international package if the trip takes place outside of your country.
Camera, sunscreen, walking shoes, medicines and vaccination updates are also fit in the bag.
Forge links
Traveling alone forced to go to the other, at least to learn!
Single, relationships are forged more easily than a couple, family or group, but so far, it remains fragile.
Precautions are to be taken: avoid entrusted bag and documents, exchanging money outside Bank branches, to follow strangers to questionable destinations….
Some alone travelers choose to go in a group or through a specialized travel agency. This allows you to travel safely and negotiate group rates, much cheaper than those offered to alone travelers.