If you love golf and the northern California area, you should not miss The Blackhawk Country Club, located in the gorgeous Danville area. Not only it is a superb golf venue, but it offers tennis, swimming, fitness and a host of social and dining opportunities. Golfers will be in paradise out on the course, and other members of the family will have much to do around the clubhouse.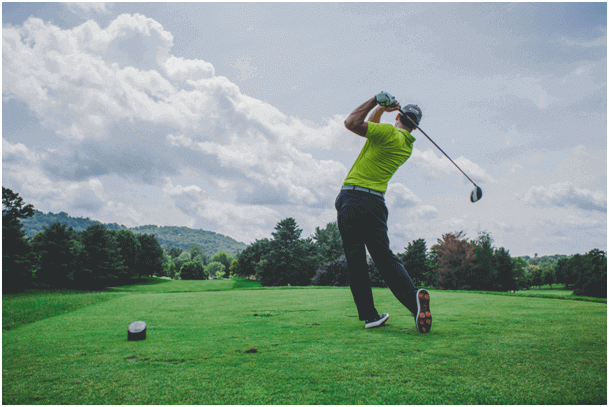 Golfing in a Magnificent Setting
Located in the shadow of Mt. Diablo, this acclaimed golf course was originally designed by golf course architects Bruce Devlin and Robert Von Hagge. With a rating by NCGA as one of the ten most difficult courses in Northern California, challenges include a lake with 10,000 square foot island at the 18th hole.
The Falls Course features five lakes and a spectacular waterfall. It also boasts the longest tees for a par 72 course making it as challenging play as it is stunning to see.
Blackhawk Amenities
In addition to the two golf courses, Blackhawk offers 18 tennis courts, a 10-lane swimming pool, six pickle-ball courts, and more. The country club also does special events, including weddings and corporate events.
Where to Stay
Within the area, there are several great places to stay. The Extended Stay America San Ramon is a good budget option if you're traveling with a large family. The suite-style rooms are ideal for accommodating multiple people. There is a seasonal pool to splash around in and guests enjoy free breakfast and Wi-Fi.
Another great choice is the Hyatt House San Ramon, located very close to Blackhawk Country Club. It is south of Danville and is easily accessible to Blackhawk by I-680. It offers extended-stay suites and has a fitness center, pool, and free internet. If you're traveling with business associates or family and want to stay closer to the action, this is a good choice.
Other Attractions
Golfers can get even more games at Bridges Golf Course, located near Mt. Diablo. It's another 18-hole championship course, located in San Ramon.
Car buffs will appreciate the nearby Blackhawk Auto Museum that features vintage autos as well as African art. The historic museum also presents a picture of the Old West. You can even rent out space there for private events or parties for a very memorable time.
Other things to see and do in the area include:
The Iron Horse Regional Trail
Blackhawk Grille
Bodylines Day Spa
City Center Bishop Ranch
Piatti Restaurant
Crown Billiards
When you need a break from the fabulous golfing, you'll want to check out the Iron Horse Regional Trail. It has 32 miles of paved trails, extending through the San Ramon Valley and crossing 12 cities. Horseback ride, walk, hike, bike or do it all. The trail is wheelchair accessible, as well.
Located to the northeast of Danville, Mt. Diablo is a state park. The mountain towers over the Blackhawk area and can be visited with friends or family for hiking, biking or horseback riding. You can drive up just to enjoy the observation deck and the spectacular views below.
Your obsession with golf can take you to a golfer's paradise nestled within a scenic region of northern California. Blackhawk Country Club's beauty and challenges await, while memorable vistas and attractions enhance your stay and make it even more enjoyable.