Are you a fun of winter games such as snowboarding and skiing, looking for one of the best ski resorts in France? If you are nodding, then this article is a must-read. Read on!
When thinking about a memorable vacation, many are times when visiting great ski resorts in France crosses your mind. The fact that France has, for a long time, remained to have the best ski resorts in the world speaks volumes about what you should expect. Why is it a top skiing destination? Why not Italy and Austria and other Alpine countries, yet they are less costly than those in France? What about not choosing to explore the new places in Bulgaria and Spain? The answer is simple. There is an array of resorts all over the Rhone-Alpes.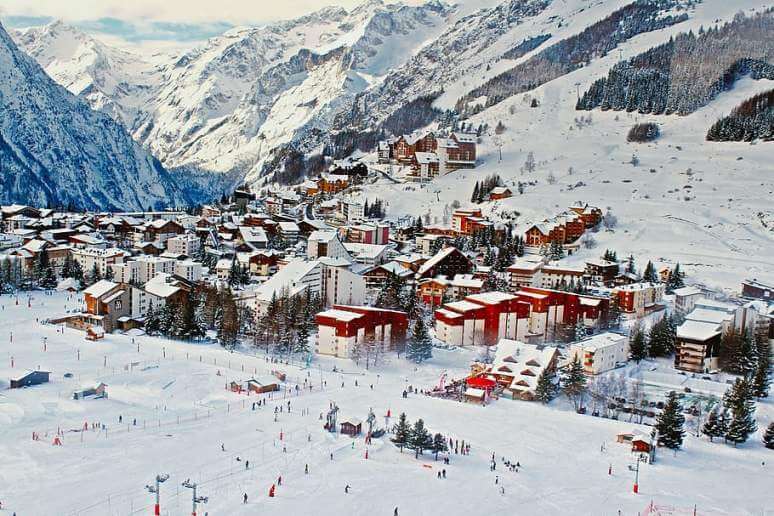 Equally important, you can be sure of the presence of snow. So, which ski resorts should you go to? Here is a discussion on some of the best ski resorts in France.
The Best Ski Resorts in France
It is no secret that the 3 vallees property is a great skiing region. That's because of the fact that you only need one gate pass to ski the interlinking valleys. While at it, it is evident that you will traverse the Saint-Martin-de-Belleville. After all, it occupies the most significant part of this great ski area. You will also need to rent chalet st Martin de Belleville since you need time to visit all that. That's why we need to discuss some of the great options out there.
1. Meribel
It is one of the best ski resorts for several reasons. It is part of the Les Trois Vallees. With a terrain of 1100 meters to 3230 meters and a snow coverage of over half, one cannot expect less than excellence and for quite a long time. Whether you are a child, beginner, or expert, you will love it. It lacks the French look and style, though. This doesn't come as a surprise given the fact that its founder was Peter Lindsey, who was a winter sports fan hailing from Britain.
2. Courchevel
It is an excellent choice for wealthy tourists and celebrities. After all, it is not only classy but also expensive. It reconnects La Tania and Meribel. The five-star resorts, as well as the designer shops, add more to the skiing fun.
3. Chamonix
It is also one of the most magnificent ski resorts in France. It hit the headlines after becoming the first winter Olympics destination. That was thanks to its vast terrain. In addition to that, its infrastructure, which has developed over time, will impress you. Ideally, it is excellent for experts, but beginners can also enjoy it.
4. Val d'lsere
It is part of the big ski area called Espace Killy. It is also characterized by greatness comprising premium hotels, apres-ski entertainment, boutiques, and deluxe chalets. Its terrain is suitable for all expertise levels ranging from novices to experts. For so long, it has been a destination for advanced skiers. That's because of heavy snowfall and high elevation. However, that has changed with the development of beginner-friendly areas.
5. Caseblanche
Last but not least is this amazing chalet. It comprises a great bistro-restaurant, ski rental, and a small grocery. It can accommodate between 6 and 16 people. It offers an array of adventures, including apres-ski life, lodging, winter activities, and skiing.
Final words
From the above discussion, you now have an idea of some of the best ski resorts in France. So, the next time you want to enjoy winter sports to the fullest, think about them.