Norway: The land of spectacular fjords
Norway is a country in Western Europe, with Oslo as the capital but it is one of the few who do not think the European Union.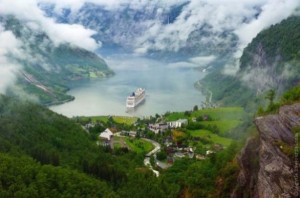 Among the geographical features, there is a chance to see the midnight sun in summer and northern lights in winter. Famous are the fjords, long inlets passing through the territory for miles and miles, an ancient glacial valley or river flooding.
The large numbers of these submerged valleys have made Norway as "the land of the fjords" which gives particular feature and downright charming destination of numerous tourists, enchanted by stretching before their eyes.