With the installation of the fall and the next arrival of winter, very hard to resist the urge to escape, rest indeed of exoticism. If this is the right time to start looking and preparing next vacation, choose your destination and enjoy the best rates, as well for tickets of transport that seasonal rentals, don't forget to take a few precautions before travel.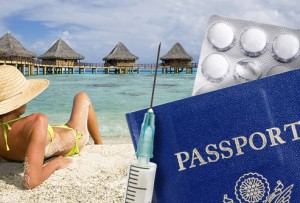 If you decide to travel outside the European Union, remember to find the country you want to go. Visit for example the website of the Ministry of Foreign and European Affairs and see the Travel section. You can find information on potential risk countries, the vaccines to be done before the trip, the need to apply for a visa or not. Indeed, before you go in Brazil, Peru or Bolivia, for example, and you planned to go to the Amazon, you will be strongly advised to get vaccinated against yellow fever.
Especially, pay attention to geographic areas where you are advised not to visit due to social tensions, political instability, weather alerts…. It would be a shame to go on holiday in the Indian Ocean in the middle of hurricane season, in Africa during the Torrential rains and Asia during the monsoon.
In addition to these precautions, you read also practical information such as water safety and advice not to eat raw meals or drinks made from tap water or terms of payment. Keep in mind that you can not always use your credit card as you wish, so take precautions!